Faro Weather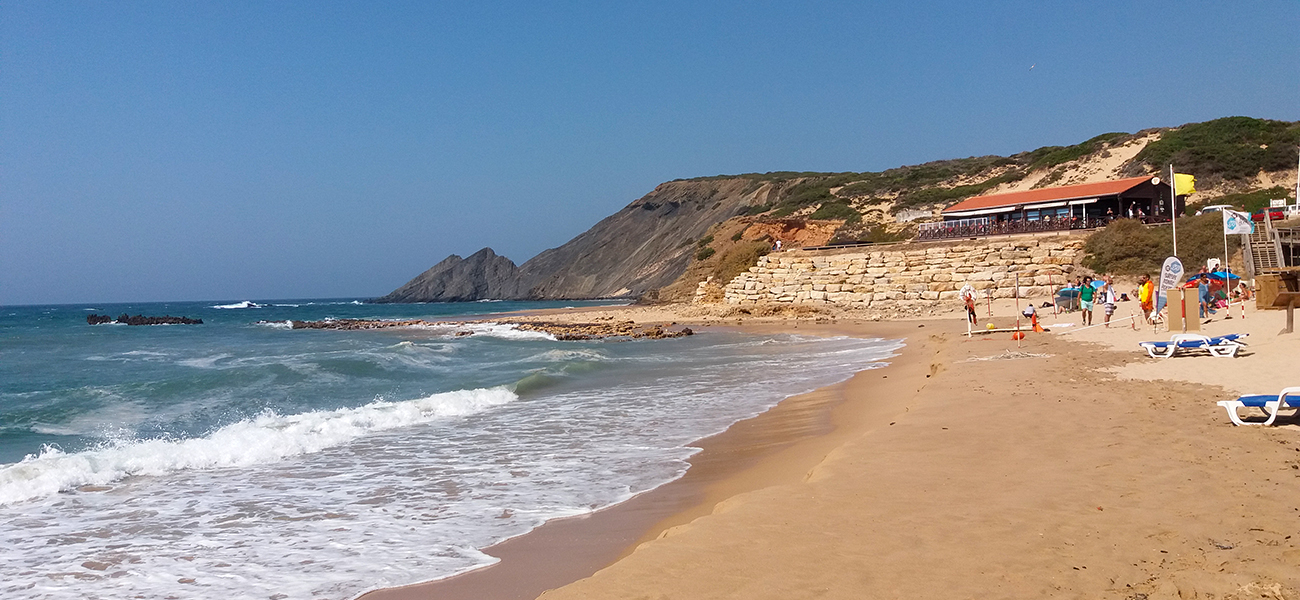 Are you going on holiday to Faro? If you´re about to pack the suitcases and wondering what you should take with you then read on. Packing for holidays is always tricky as you want to have enough clothing with you, especially if staying in a hotel, but you also want lots of room left in the case to bring your shopping back.
Below you will find a month by month guide as to what the weather is generally like in Faro. Off season, the weather is very changeable and can go from bright, beautiful blue skies to miserable dark cloud and pouring rain in a matter of minutes. Personally, I´d always pack layers and include a waterproof just in case.
When the sun is shining it´s wonderful. You got some of the most beautiful golf courses to play, fantastic beaches, waterparks and other outdoor things to do like go karting and kids theme parks, not forgetting Faro Town Centre itself. When it's cold and raining it´s a bit more limited and you will probably find yourselves wandering around the few shopping centres along the Algarve.
So check the Faro Weather here and find a full 5, 7 or 10 day forecast clicking here.
Weather in Faro
The weather in Faro changes throughout the year, but below is a brief guide of the monthly temperatures and the kind of clothing you should pack when going on holiday. Remember, Portugal is on the same time zone as the UK when travelling.
November, December, January & February
Winter time in the Algarve, the nights draw in early and you can get some cold, windy days. As a rule however, there can be some sunny days and providing you keep out of the wind it is perfect weather for eating outdoor lunches. Bring a coat, waterproofs and also your swimwear to be safe! We regularly go to Faro around November half term time and whilst we were chilly and had some terrible rain, there was one afternoon with where we did see people sunbathing on the beach and kids playing in the sea.
March, April & October.
Spring and Autumn are popular months with the golfers. During the day it´s jeans and top weather, by evenings you may be pleased you brought your jumpers and light weight jackets.
May, June & September
In my opinion these months give the best Faro weather conditions. Long warm days, warm evenings. The beaches and restaurants are busy but not unbearably so. Swimwear, dresses, light clothing and a lightweight jacket or cardigan for the evenings or when sitting in the shade or by the sea at nighttime. For the ladies, you can never have too many Pashminas. Don´t forget your sunscreen and hats.
July & August
Hot, Hot and Hot. You just need a few swimwear changes and light clothing. It can get a little chilly in the evenings, especially if you are in one of the beach bars so it´s always handy to bring a wrap or lightweight cardigan. Don´t forget your sunscreen and hats.
More Info & Advice
Be sure to wear sun cream, it should be reapplied every 2 hours
Don´t forget your caps & hats
Make sure you drink enough water in the heat. So many people fall ill from dehydration
Don´t forget swim nappies for your babies / toddlers by the sea and at the pool.
Make sure you have your health insurance
Check where your nearest Doctors / Hospital is from where you are staying
If you have rented a property where there is a pool, ask if it is gated (if you have small kids)