Faro Tourist Information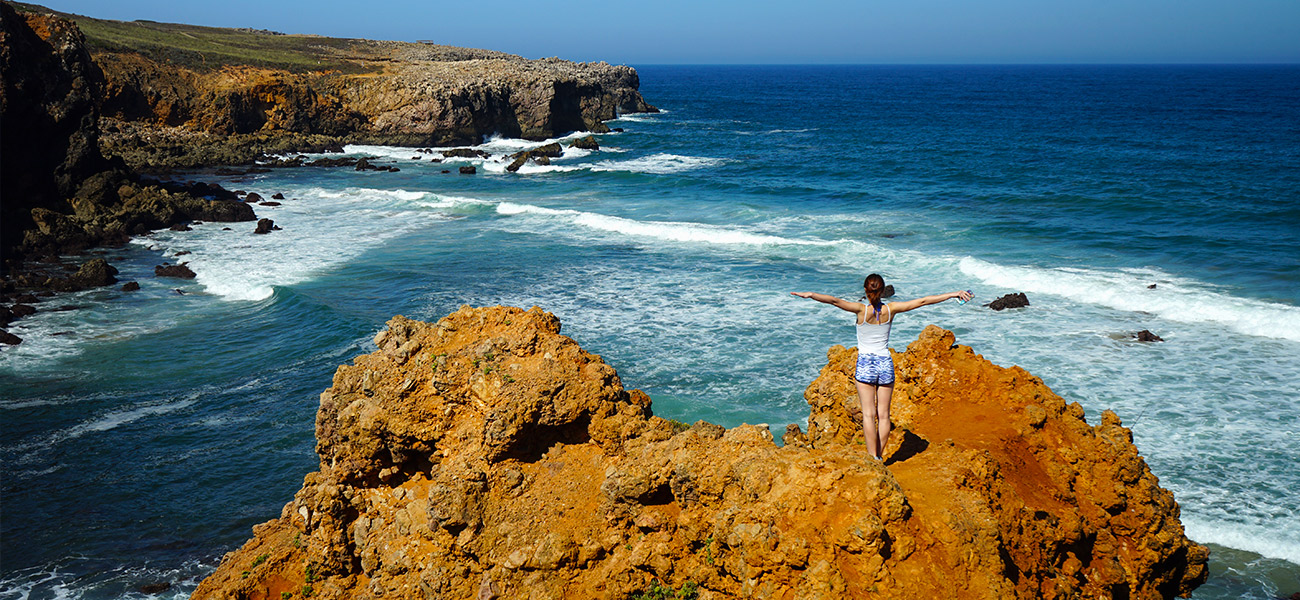 Algarve Tourist Information
We generally find the Portuguese really nice, helpful and patient people. Many speak English and they are always very helpful. In all the years of going to Portugal we have never had a bad experience regarding customer service. Most information, menus, signs, etc are in Portuguese and English.
The Algarve is a popular place to go to as it´s only a couple of hours flying from the UK and also easy to drive to from Spain, which is why so many Spanish take their holidays there. The Portuguese beaches are amazing.
We hope you enjoy your holiday on the Algarve and here are a few tips / pointers to help you on your way.
Faro City
Faro City is just a 15 minute drive from Faro Airport and is a rather small city which you can get around in a few hours. There are some lovely architectural buildings, churches, port area, childrens play area and also some lovely little coffee shops and restaurants. You can read more information on places to visit and the history of Faro City. We have visited the city numerous times and always enjoy wandering around for a couple of hours and feeling like we are in real Portugal rather than many of the Resorts along the Algarve.
On arrival, trying to park, you may be asked for money by people hanging around in the car parking areas. Like in many places, you don´t have to pay them, but it´s a case of using your own initiative as to whether it´s worth giving a euro or not.
Golf
Portugal, especially the Algarve is such a popular place for golfers because of the fabulous weather most of the time. There are over 30 golf courses along the Algarve. If you are staying in a hotel, they will be able to give you more information on golf courses in your area and may even be able to provide you with special offers they have in conjuntion with particular courses. At the airport you can hire golf clubs from Clubs to Hire who are situated in the arrivals hall. Clubs to Hire are now at many airports around the world.
Shopping
Along the Algarve are the typical little Portuguese Villages where you will find some cute little shops and markets. Then there are the shopping centres which are very commercial now with more or less the same shops as we have all over the world. Zara, H&M, Massimo Dutti etc. Faro City also have a few shops selling gifts, toys, clothes. Personally, I don´t get excited about the shopping in Portugal, although, I do find the sales people far more friendlier and helpful.
Apartments / Accommodation
There are numerous hotels to stay in along the Algarve and there are hundreds of holiday apartments to choose from. Deciding where to stay really depends on whether you will be hiring a car from the airport, travelling with kids, want to discover more places or if you are happy just staying in your resort. Read more about hotels here and for apartments, you can have a look at Algarve Holiday-Rentals. Personally we love apart-hotels, where you get the best of both worlds. We have stayed in the Formosa Park Hotel a couple of times and we absolutely loved it. The location, the flexibility, the open space and facilities for kids is great.
Restaurants
Eating out, personally we find rather expensive compared to Spain. Many restaurants have a cover charge for bread, butter, spreads and olives. This can be anything from 1€ to maybe 3€uros per person. You can say "no" to these if you wish. Recently the VAT in restaurants has risen to 23%, and whilst some restaurants absorbed the extra costs, others have taken the opportunities to rise their prices even more. Tipping is about 10%. For impartial reviews on restaurants along the Algarve, search Tripadvisor. The beaches along the Algarve are beautiful golden sand beaches, so try find yourself a little place to eat overlooking the spectacular sea views.
Toll Road
As you enter Portugal if driving from Spain, you will see large signs about the new Electronic Toll. You will drive towards a big Toll Area where there is a lane saying for ´Foreigners´. ´Basically, if you are a visitor, then you must drive into this lane. You insert your credit card and each time you pass one of the tolls, the money will be deducted from your card. The prices depend on the size of your vehicle and toll roads you use. If you are hiring a car from the airport, these cars are already fitted with the necessary boxes. The car hire company will then deduct the money for the tolls you have passed through from your card.
Driving in Portugal
When driving in Portugal, make sure you have your driving license with you at all times. We find that the Portuguese drive fast, really fast, so do take care, especially in poor weather conditions. Never leave anything on show in the car and do watch where you park your car. Park in full visibility. Sadly, a few years back our car was broken into, in broad daylight, pretty badly and alot of items were stolen. Whilst I have mentioned that the Portuguese spoke brilliant English and are very helpful, this didn´t apply to the police and our time at the police station.