Faro Airport Shops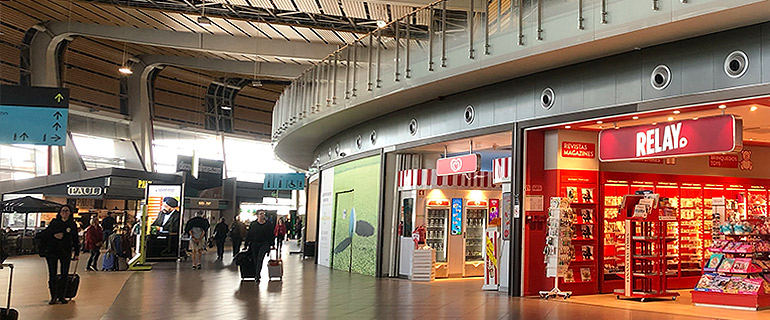 Shops at Faro Airport
Whenever you travel by plane, especially with kids, it can always be a worry not knowing which shops and restaurants will be at the airport. Will they be open when you arrive? Is there a pharmacy to buy some medicine for your child that has just suddenly feels ill? Can you get some earplugs for your flight?
I´m pleased to tell you that whilst Faro Airport is quite a small airport, there are enough places to get the necessities you may need for your flight. As with every airport, there is the public area; the main arrivals hall and then the restricted area; the departure lounge.
If you do need specific items or if you have any special dietary requirements, then we would advise to take these with you rather than rely on the airport.
The Duty Free Shop at Faro is open from 4am until midnight and sells everything you would expect from a Duty Free Shop. You can contact Faro Duty Free here 00351 289 895 040.
Cafes / Restaurants Before Security at Faro
Carlsberg Sports Bar
Costa Coffee
Delta Cafe Central
Paul
Cafes / Restaurants After Security at Faro
When you have gone through security and in the departure lounge you will a few places to eat and drink and also some shops for those last minute presents. The bars & restaurants are open from the early hours of the morning until the last flight.
Delta
Eating Point
OLA (Ice Creams)
Subway (Non Schengen)
Rossopomodoro (Non Schengen)
Carlsberg (Non Schengen)
Other Shops Before Security at Faro
Ale Hop (sells lots of bits and bobs, great for gifts)
Relay (newsagents, magazines, sweets, books)
Other Shops After Security at Faro Airport
Coredoces (sweets)
Duty Free Store
Fashion Gate
Parfois (Fashion Accessories) (non Schengen)
Portfolio
Relay (newsagents)
Sunglasses Hut
Travel & Business Store