Passenger Services Faro Airport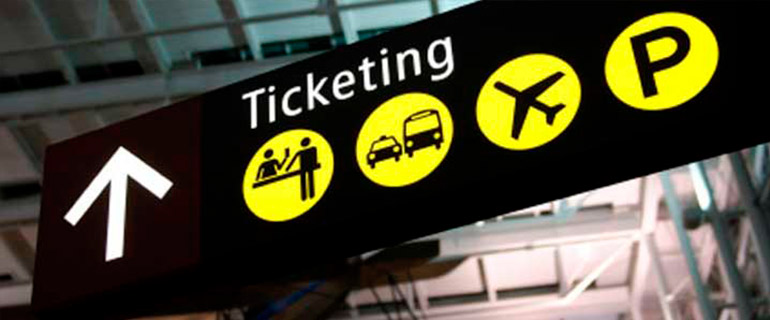 Passengers with Reduced Mobility
My Way is a fantastic service for those travelling with a disability or reduced mobility. On arrival at the airport you will see MyWay telephone points to call for assistance. With MyWay, people with disabilities or reduced mobility will have assistance from the arrival to their departure or vise versa. The service should be pre-booked with the air carrier or travel agent when reserving the journey, up to 48 hours before the published departure time for the flight. This information is immediately transmitted to the airports involved which will provide the necessary assistance. You can find all the information about Passenger Assistance at Faro here.
Babies & Young Children
Great news for people travelling with babies or young children. In the departure hall there is Airplay which is an unsupervised play area for young children up to the age aof 14 open from 6:00am until midnight.Throughout the whole airport there are 6 specific areas with full baby changing facilities.
Pushchair Service at Faro Airport
Another fantastic service is the Pushchair Service. Just after security you can pick up a pushchair for your young child until boarding the aircraft when you leave them at the gate.
Banking & Currency Exchange
ATM Cash Machines can be found in public arrivals lounge and the departures area. Banco Santander Trotta is in the Public Area and you can contact them on 351 289 896 460.
Unicambio is located in the arrivals hall and open from 7am until 11pm. If you need to call them you can do so on this number 00351 962 055 806 for all your foreign exchange.
Global Refund Portugal Desk
Situated at Unicambio for IVA refunds is located in the public area open from 7am to 11pm. Their telephone number is 00351 962 055 806.
VAT Refunds at Faro Airport
If you live out side of the EU you may be able to receive a VAT Refund on your purchases. You need to spend a minimum of 61.35€ in one store on the same day. You can find out more about VAT Refunds at Faro here.
Internet & Wi-Fi Access Faro Airport
There is free Wifi in Faro Airport. There are also " Living Spots" service which are internet points and also the facility for charging mobile devices, so you can continue working if you need to.
Postal Service at Faro Airport
Next to Security you can find CTT (Postal Service) where you can buy stamps and post your letters/postcards. Contact details are pedro.j.rodrigues@ctt.pt or you can call them on 00 351 967 790 000.
Golf Club Hire at Faro
With the Algarve's obvious attraction for golfers, it is no surprise that there is a company who hires out clubs located in the arrivals area. You can find out more from clubstohire.com which is open at the airport daily from 7am to 11pm. You can call them on 00 351 289 155 387
Pharmacy Faro
If you suddenly require anything from a chemist, you will find one in the main arrivals hall at Faro. The Pharmacy is open from 07.30am to 11:00pm Should you need to contact them, their telephone number is 00351 28 9819740.
Shops & Restaurants at Faro
You can find all shops and restaurants at Faro Airport here with all the different places to eat, drink and shop in the arrivals and departures halls.
Welcome/Information Desks Faro
The following tour operators have welcome desks in the public area at Faro Airport. They are all open from 07:00-23:00:
| | |
| --- | --- |
| Algarve Tours | 00351 289 818 566 |
| Best Transfer 4 U | 00351 289 800 784 |
| Top Atlantico | 00351 289 818 552 |
| Tui Portugal | 00351 289 818 591 |
| Tourism Desk | 00351 289 818 582 (open 8am – 11pm) |
| Escudo Tours | |
| On Pro Travel Solutions | |
| MTS Mediterrenean Travel Services | |
| Green Bus Transports | |
| Transfar | |
| | |