Faro Airport Parking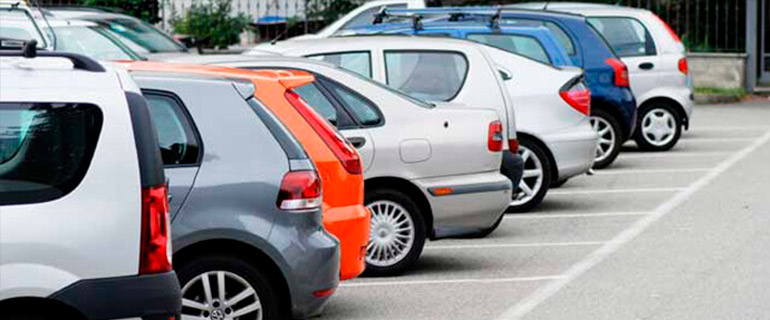 Parking at Faro Airport
All the parking at Faro is within walking distance to Faro Airport Terminal. If you have hired a car from the airport and need to fill it back up with petro or diesel you will find a large Cespa Garage on the roundabout as you approach Faro Airport.
There are three different car parks at the airport: P1, P2 & P3 and they all charge different rates which generally get cheaper by the day the longer you leave your car. The cheapest of them all is P3 Low Cost which is also the car park furthest away from the airport terminal. It´s roughly an 8 minute walk, which doesn't sound a lot, but if you are a family with small kids, each with a case, it may be worth paying a little extra and booking one of the other car parks a little nearer. P1 Car Park is the nearest to the terminal (just a 2 minute walk) and P2 is a 3 minute walk away.
Below is a rough guide to car parking prices at the airport. Obviously prices will vary depending on number of days and also time of drop off and pick up, so to get more of a Personal Quote for your holiday parking, click this link, Faro Airport Parking Quote. You can just turn up and park, however, at busy times, or just to be completely sorted, you can book and pay online in advance.
Guide to Car Parking Prices at Faro Airport
Book your Faro Airport Parking Online here.
Drop Off Zone – Kiss & Fly
If you are dropping people off at Faro Airport then look out for Kiss & Fly where you can leave your car free of charge for up to 10 minutes.
up to 10 minutes free
20 minutes 2€
30 minutes 4€
40 minutes 6€
50 minutes 8€
60 minutes 10€
Faro Airport Car Parking Prices – Booking Online
Book Online Faro Airport Parking

Faro Airport Car Parking Prices – No Reservation

ECO Parking – Hybrid Cars
With more people changing over the hybrid cars, it´s great to see many car parks moving with the times too. If you are the owner of a hybrid vehicle, there are designated spaces and also prices at the airport. Look out for the special Eco Parking Sign with a ´P´ in green.
Further Information about Car Parking
You need to retain the ticket you collected at the barrier on entering and pay at the automated machine just outside the Terminal before you get back to your car. These car parks also have attendants during the day should you need any assistance. Please also note that all parking at Faro Airport is outside with no cover so during the hot summer months.